There is a lot of information that is competing for our attention these days.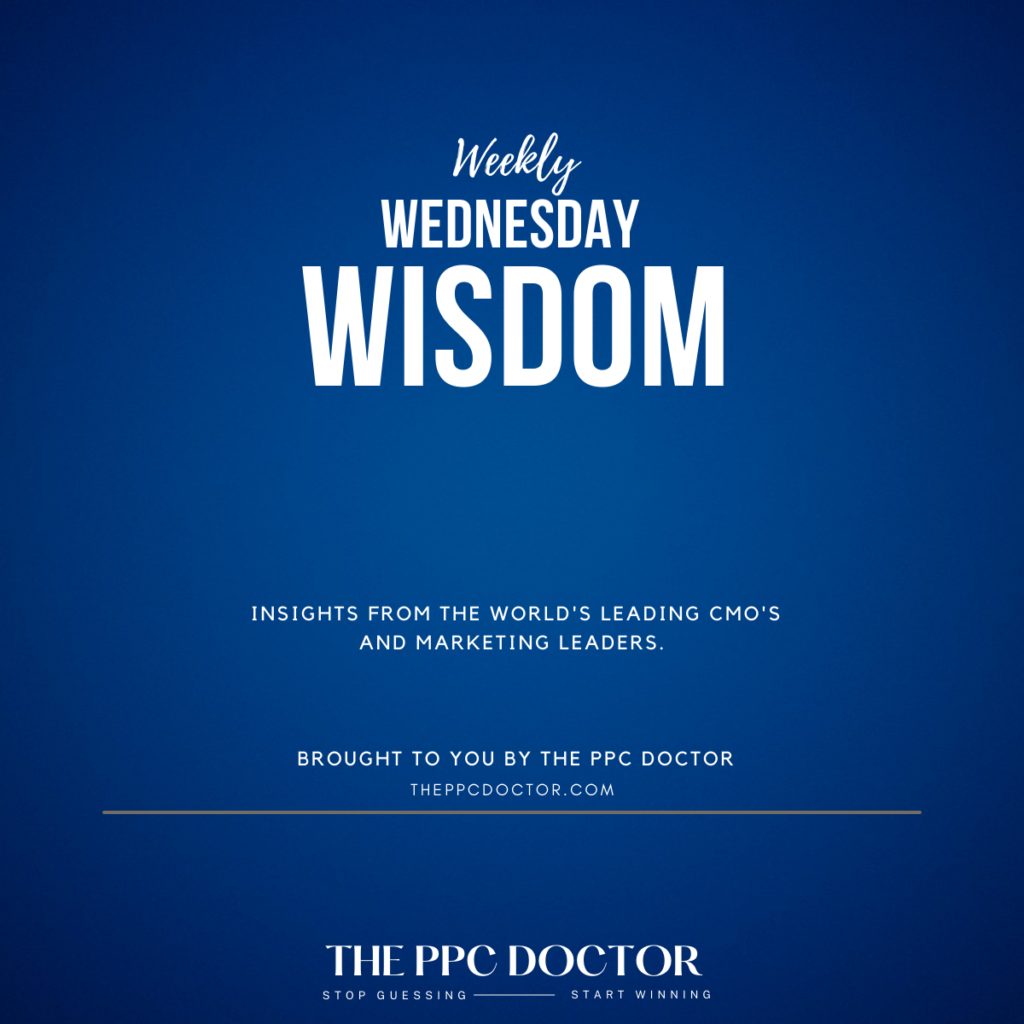 Some of it can better be ignored, some other should be taken with a grain of salt – and some things contain nuggets of wisdom can make you a better marketing leader.
Every Wednesday, I am showing you five quotes from marketing leaders that I feel are worth sharing.
1. Remi Kent, CMO of Progressive Insurance: "The biggest change for CMOs is the shift from creativity and just the central focus on marketing, to really being the CEO's chief growth officer, and really identifying white spaces and new places to grow the business and the enterprise."
2. Jason Grunberg, CMO of Bluecore: Our marketing approach will also highlight the depth of our product at every customer touchpoint. The idea of customer movement – turning shoppers to customers; turning customers into repeat buyers – drives better outcomes.
3. Tyrona (Ty) Heath, Director at The B2B Institute:
"In-market/out-market" is not only far more customer-centric – nobody says "I'm at the bottom of the funnel" – but it is also far more finance-centric. This framing maps directly to how your CFO thinks about sales: in terms of current and future cash flows.
4. Jessica Jensen, CMO of Indeed.com: "CMOs once upon a time were largely responsible for making great ads, acquiring customers, and keeping the company from looking bad in the media. Now we need to understand 72 tech platforms, privacy policies that vary by state and country, and advanced measurement systems."
5. Snoop Dogg (apparently not on LinkedIn!?) – regarding his dog treats & toys product line on Petco: 'It takes a Dogg to know a dog'