The path to a conversion has become more and more complex, spanning multiple steps, devices and platforms. Many people who run their programmatic ads in Google, Bing or LinkedIn focus primarily on the end of the pipeline – where the conversion becomes visible. This ignores what happens in the middle of the pipeline – the consideration phase.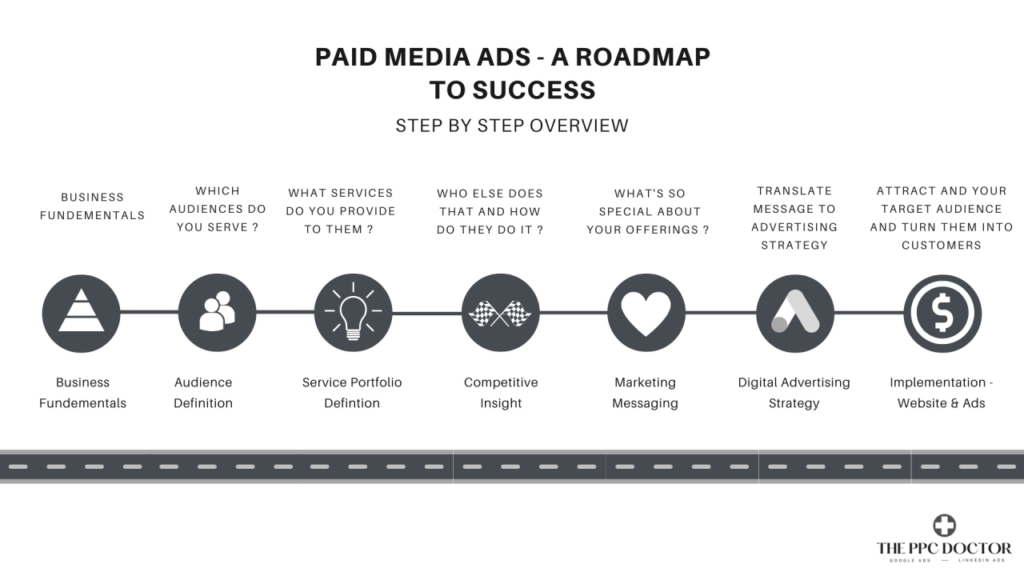 By building a well though out framework of micro-conversions – which serve as indicators of relevance and landing page quality you will gain more insight in what ads, keywords or campaigns are resonating better with your target audience. This will give you the ability to optimize the your budget towards the keywords that have the highest likelihood of a conversion, even when the conversions itself are not yet visible.
In this case, we have set up three micro conversions that indicate that a user has some level of interest: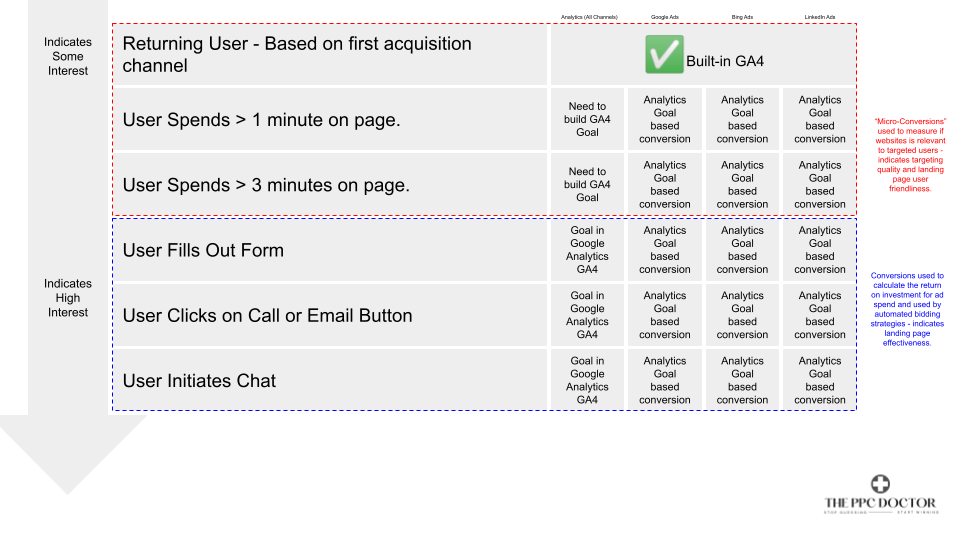 1) A user returns to the website.
2) A user spends more than 1 minute on the site.
3) A user spends more than 3 minutes on the site.
TLDR: Micro- conversions are not used for automated bidding strategies, but provide a wealth of insight which you can utilize to lower your cost per action.
Do you need help setting up your conversion strategy in Google Tag Manager, Analytics or your ad platform ? Book a consultation now and we can help you set up these extremely important items.