August 26, 2022
Posted by:

Marcel van der Stroom

Category:

Blog Category: Paid Ads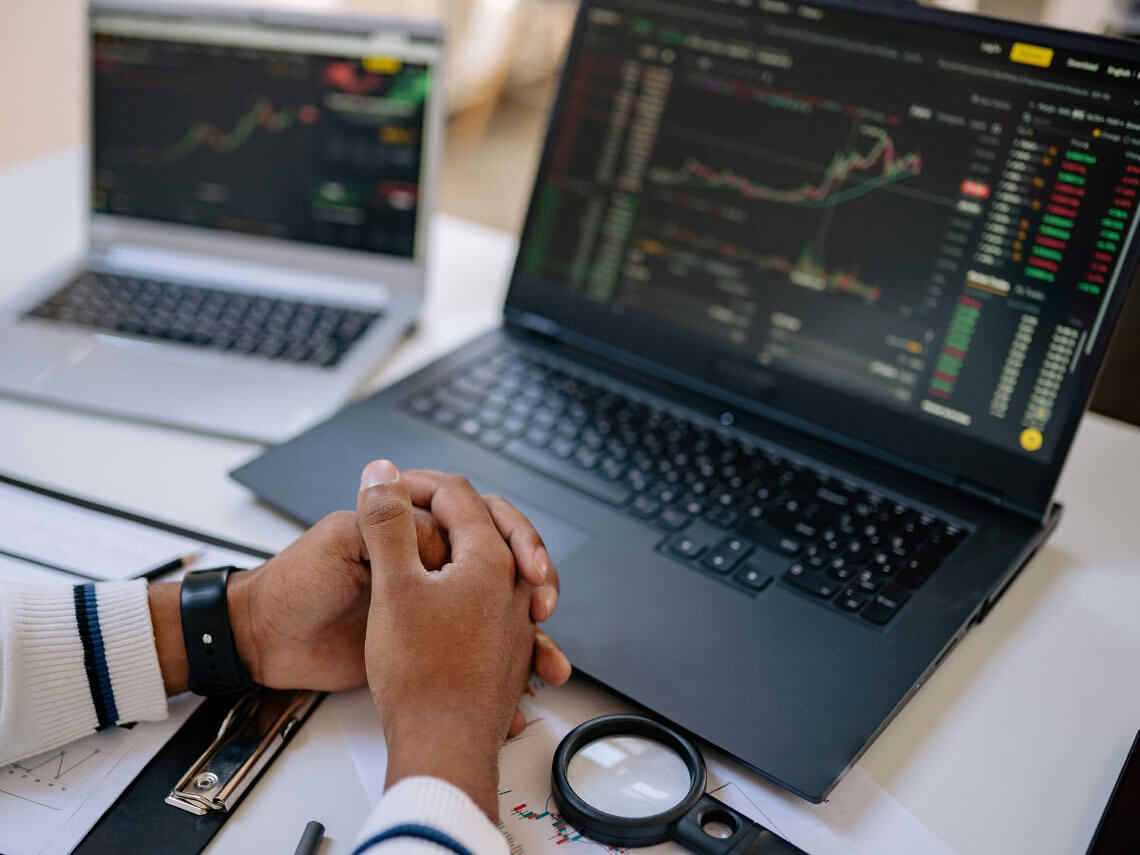 As we discussed in our previous post, there are four key steps to the search ad process:

The Search, The Auction, The Click and The Conversion.
This post will focus on The Search.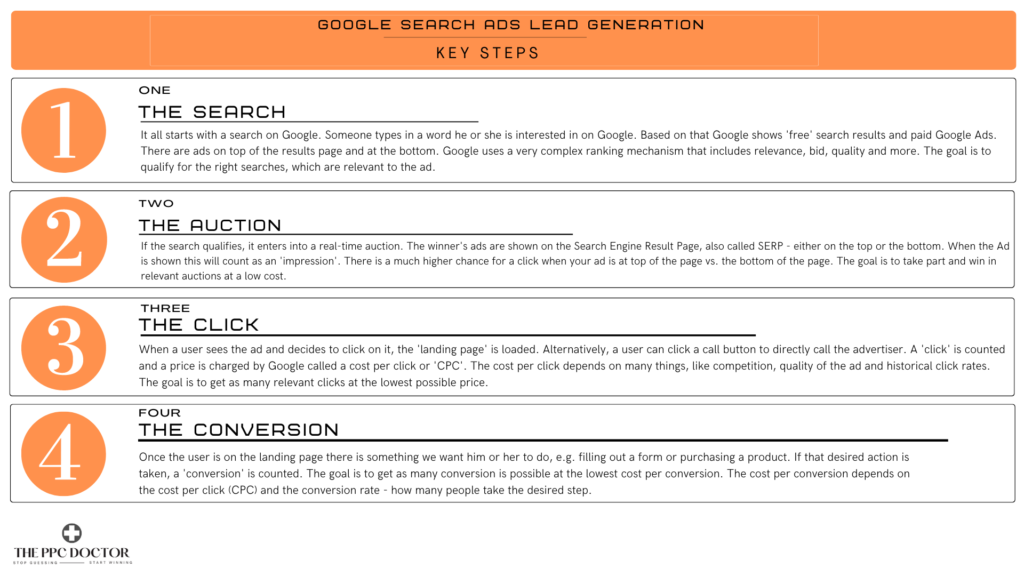 The Search
While we do not actually influence what people search for, but as PPC experts we do influence the targeting of the ads.

But before we create the ads, we do a couple of things:

1. Execute audience research. This requires some level of knowledge of the product or services we are trying to market through the PPC campaign. In this stage we often speak to sales people or other people who interact directly with clients.

2. Based on that, develop audience personas, fictional but realistic examples of a potential lead / customer.

3. Develop a keyword strategy that covers the most relevant, but cost effective keywords to bid on. This means looking at specific, but not to specific keywords that are relevant and provide insight in the decision making stage (aka 'sales funnel') of the searcher.

4. We enter these relevant keywords into Google Ads and choose the match type of the keyword. Broad match types mean we choose to show the ad when the search is only slightly related to the search. Phrase and exact match are more strict and will result in lower volume, but more specifically matching the keyword.

5. There are some other targeting settings, like geographic (don't advertise in New York City when you are an attorney who is only allowed to practice in Arizona, for example) or demographic targeting (don't advertise your hair loss product to an audience between 18 and 24, for example).

6. We create the ads that are relevant to those keywords. The more relevant the ad is to the keyword, the better the results will be. Best practices in terms of ad group structure, extensions and other settings differ based on your specific goals and are something we should speak about during the setup of the campaign.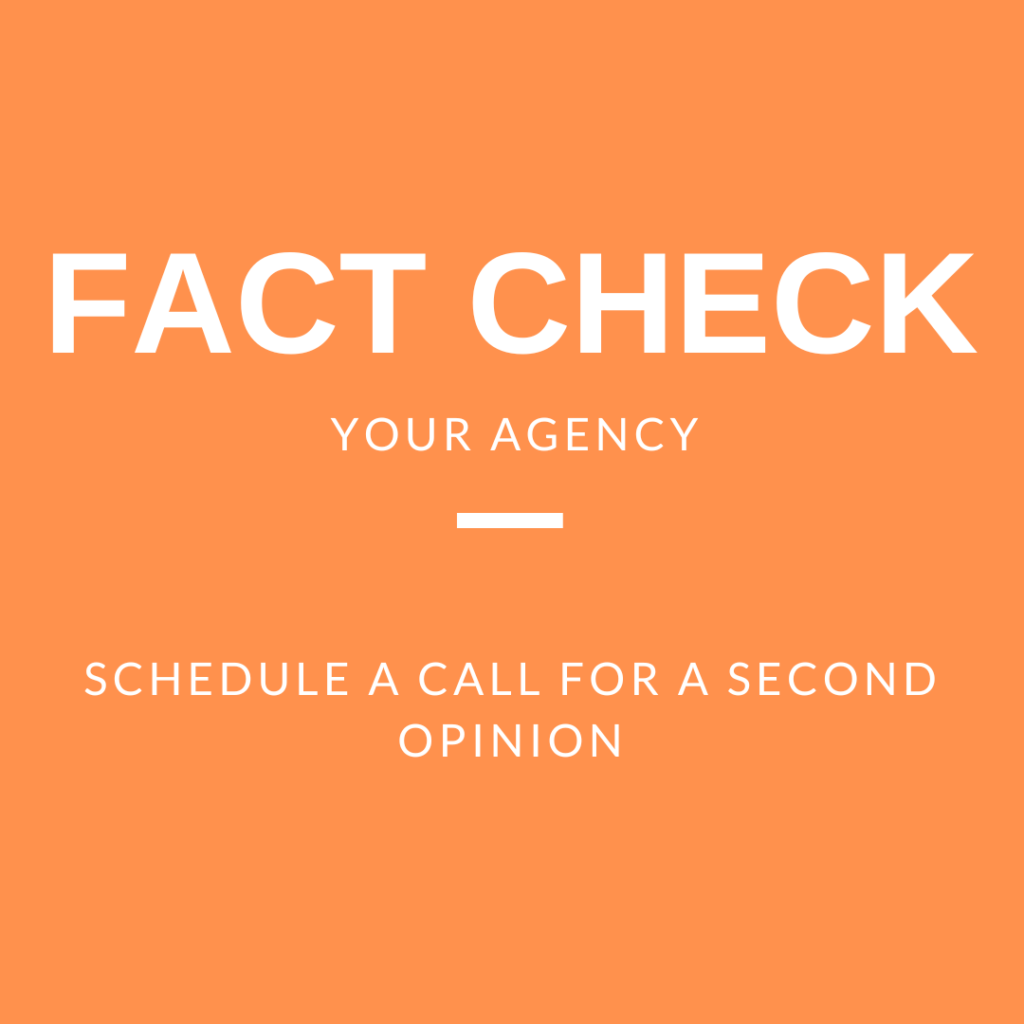 And with that, the magic happens – approximately 63,000 times per second a user searches something on Google and sees a Search Engine Result Page (in short – SERP). On it there might be multiple paid results from advertisers.

Is the ad we created on it ? It depends on many things, like the search term, the location, quality factors, our bidding strategy. This process of determining whether the ad is shown is called The Auction.

In our next post, we will discuss this step.

Do you have an unprofitable PPC campaign ? We can help by auditing your campaign – schedule a free consultation now.